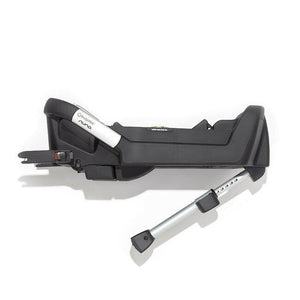 The Bugaboo Turtle Base is easily compatible with the Bugaboo Turtle Car Seat. This base offers a strong anti-rebound leg that stabilizes vibration of abrupt forces and minimizes pressure transferred to the baby. It is super easy to install and includes colored proper installation indicators preventing misuse. 
Strong and durable base.

Compatible with Bugaboo Turtle & TurtleOne by Nuna Infant Car Seat.
Easy to install.
Simple click and adapt attachment to car seat.
Includes proper installation indicators.
Stability leg absorbs pressure of abrupt forces.
Dimensions & Weight
25.5" x 13.7" x 8.7"

16.37 lb